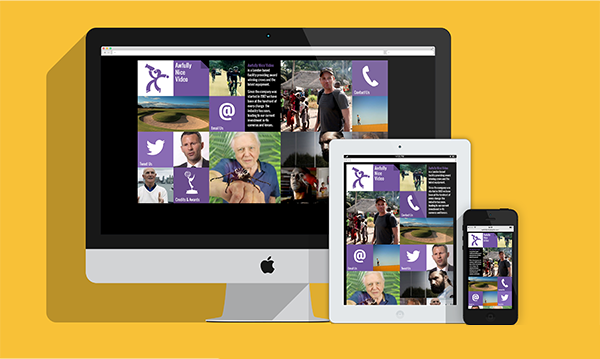 In this project i was asked to create a new website for a media and television company called Awfully Nice Video. I created a dynamic and refreshingly simple portfolio website that is responsive over all devices. This is something that was extremely important to them as they wanted to be able to showcase their projects whether out on a shoot (iPad/iPhone) or linking to a potential client through emails.
Everything is accessible from the home page, making it extremely convenient to switch between watching videos or accessing information such as their client history, contact details or awards.
The rest of the Awfully Nice Video rebrand will be coming soon..